Creative Solutions for your Air Movement Challenges
We've been manufacturing agricultural air movement solutions for decades. Discover the difference a pre-manufactured or custom-engineered Smallaire solution can make to your farm. Follow the links below to browse.
Smallaire provides commercial air movement solutions for any size industrial or large-scale situation. Including heating and cooling, ventilation and fan systems.
Browse our range of domestic heating and cooling systems, perfect for new any or existing homes. Find the perfect solution to save you money and keep your family comfortable.
Here you will find links to all our Domestic Products
Here you will find links to all our Domestic Products
Our Story
Smallaire is a family-owned and operated business which commenced business in 1974 and it's current direction was in response to the long hot Wimmera summers.
The business is built around the needs of each individual client and their circumstances relating to air movement, be it agricultural, commercial or domestic.
I didn't like the heat and I thought I'd build a couple of coolers for myself. That worked pretty well. A few friends then bought them and it snowballed after that
Gary Small
Smallaire Founder

Discover the Smallaire Difference
Made in Australia
Smallaire is proud to be part of the Australian Made Campaign. We have been associated with the Campaign for 11 Years.
Research and Development Focused
Since the first evaporative airconditioner was constructed by Gary Small in 1974, research and development has been a driving force behind all of the products available to you.
Customised Solutions
We were approached by Jay Miller (Miller Contractors) owner of Tucker's Hill Quarry, as he required a solution to an OH & S issue that was cause for concern.
OEM Provider
As a manufacturer of seeding equipment there are various options available to you for the key seed distribution systems.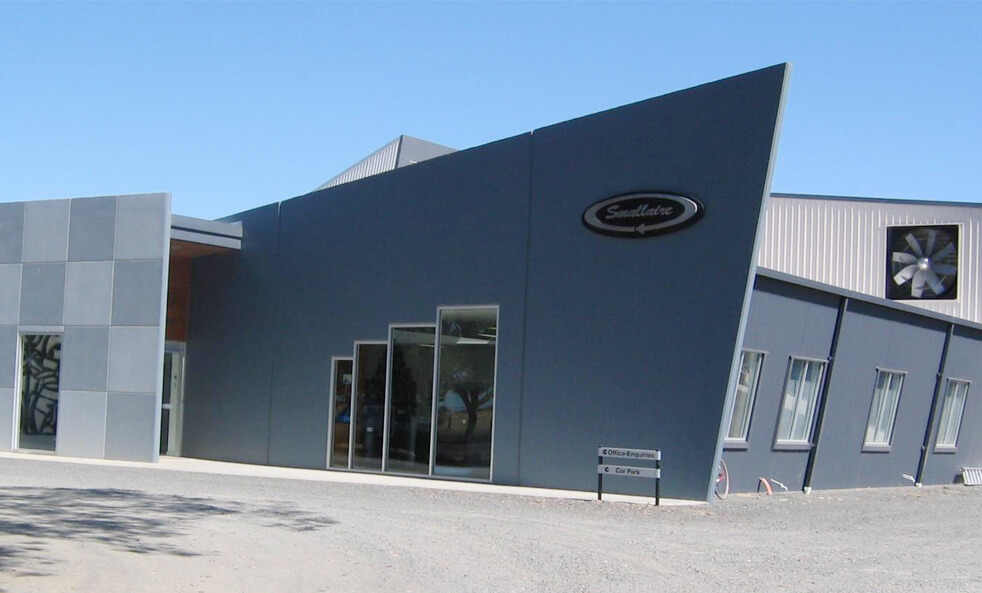 Looking for more information?
Get in touch with the Smallaire team today to discuss your air movement requirements.